Luxury Hotels in Los Angeles
Vacation in style at one of the many Los Angeles luxury hotels that spend every second and ounce of effort pampering their guests with special privileges and amenities only known to the most decadent and indulgent lifestyles. From luxury suites to rooftop pools to personalized massages, these hotels spare no expense in making sure that their guests feel as though they are the only ones in the entire building. Luxury is, after all, the art of being special.
1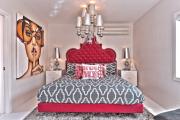 770 East Chuckwalla Road
Palm Springs
CA
92262
A Boutique Hotel. The Chuck Palm Springs is an all suite boutique hideaway. Centrally located in Central Palm Springs, only 2 minutes away from Downtown.
Luxury Hotels by Los Angeles Neighborhoods